Welcome to The Wednesday Roundup #79! We are so glad to have you here with us! This week we are also featuring Twitter in our social media share.
I am SO ready for summer! Are your kids out of school yet? We finish up this week and we can't wait! I long for some lazy days with a loose schedule. Or no schedule at all! Of course, after a week or two, I'll probably be singing a different tune!
Do you have any road trips coming up? I would love to know of any tips you have for successfully planning out your road trip! Its been quite awhile since we've taken one. Please share them with me in the comments.
Our most clicked post from last week was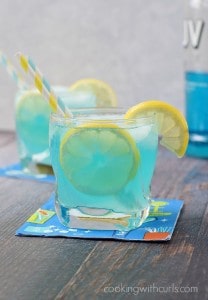 from Lisa at Cooking with Curls
Facebook | Google+ | Instagram | Pinterest | Twitter |
If you've been featured, make sure to grab a button to show off!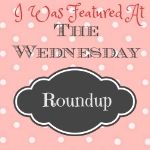 And now for your fabulous co-hostesses!
Britney @ The Princess & Her Cowboys
Emily @ Love, Pasta & A Tool Belt
Christine @ Foody Schmoody
Angela @ Lemoine Family Kitchen
Christine @ So TIPical Me
Jessica @ Savory Experiments
Teresa @ Crafty Wife